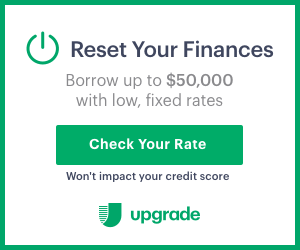 Arsenal have been linked with Sassuolo striker Gianluca Scamacca with the 23-year-old seen as a player to lead the Gunners' attack.
Before this season, not many people knew who Gianluca Scamacca was. They do now. The 6'5 striker has burst onto the scene in Serie A with Sassuolo this season, scoring 16 times in 36 appearances.
That is a goalscoring return from a forward that Arsenal has been craving since Robin van Persie left for the enemy in 2012.
The departure of Pierre-Emerick Aubameyang and the impending exit of Alexandre Lacazette leaves Eddie Nketiah as the club's sole senior striker. For a team entering the Europa League and wanting to improve on its fifth-place finish, that cannot be the case for much longer.
3 reasons why Arsenal should sign Gianluca Scamacca
Gianluca Scamacca could be the player Mikel Arteta brings in to rejuvenate the frontline, but why are Arsenal right to target the 23-year-old?
I give three reasons why the Gunners should try and sign the Sassuolo star.
1. His aerial and physical prowess
Standing at 6'5, Scamacca would be a target man for the Arsenal midfield to link up with. The Italian will also thrive in Mikel Arteta's system considering how many crosses the Gunners typically deliver.
Arsenal lacked any real kind of aerial threat last season and barely stretched any teams in the air, more so on the ground with their neat link-up and clever touches. With Scamacca, they can give their opponents another thing to worry about.
In a similar vein to Olivier Giroud, albeit with more pace, Scamacca could prove extremely tough to deal with consistently, and given how often Arsenal like to cross into the box, goals could be coming rather quickly.
Against the physical teams in the Premier League, having a player who can not only stand up to the hulking central defenders but relish the chance to go toe-to-toe with them is something that would give players and fans confidence going into those tough away days.
2. He's not a one-trick pony
For some players, they have one thing they do well: their strength, but for others, they have several strings to their bow. That is Scamacca.
While the 23-year-old is dominant in the air, he's also equally adept with the ball at his feet. He has superb technical ability which means he can function as a reliable outlet when Arsenal need to bypass a high press.
The deft little flicks and half turns that are synonymous with Arsenal's style of play when they're purring is something that Scamacca can get in on as well. Not to mention his hammer of a right foot, either.
The Italian is capable of scoring a variety of goals thanks to his excellent ball-striking. A well-rounded striker is something the Gunners haven't had in years.
3. Won't break the bank
Unlike the rumoured prices for players such as Gabriel Jesus (£55m), Victor Osimhen (£77m), and Dominic Calvert-Lewin (£55m), Scamacca would be a cheaper alternative for the Gunners.
Still not blessed with the enormous transfer war chest of other clubs and with no Champions League to entice the top-quality players for less money, Scamacca could be available for £40m. Compare that to the price tag of Calvert-Lewin, and it is £15m cheaper.
It is still thought that Gabriel Jesus is the number one target for the Gunners this summer, but Scamacca, while cheap, is still a talented player. Still only 23-years-old and fresh off a superb season with Sassuolo, it would constitute good business.