UFC champion Alexander Volkanovski revealed a Conor McGregor-esque deal that made him one of the highest-paid featherweight fighters in the promotion. The Great in the UFC 276 post-fight press conference stated that he wants to be more active in the division.
However, he has defeated almost every fighter on the featherweight roster. Therefore, he might consider moving up to the lightweight for new challenges. Nevertheless, the Australian champion revealed he has been getting paid well by the company and also talked about a new deal he recently signed.
"I want to be active. But you know if my division was gonna keep me active enough, I wouldn't have to bite. So this may be coming good time. But luckily we getting paid good," Volkanovski said.
"We signed a new deal. I am very happy with it. To be highest paid featherweight outside Conor (McGregor). He is pretty impressive. So, I am proud of that," Volkanovski concluded. 
Alexander Volkanovski puts an end to the Max Holloway rivalry
The Great and 'Blessed' have crossed paths thrice in their UFC career. In their first fight at UFC 245, the Australian secured a unanimous decision win over Holloway.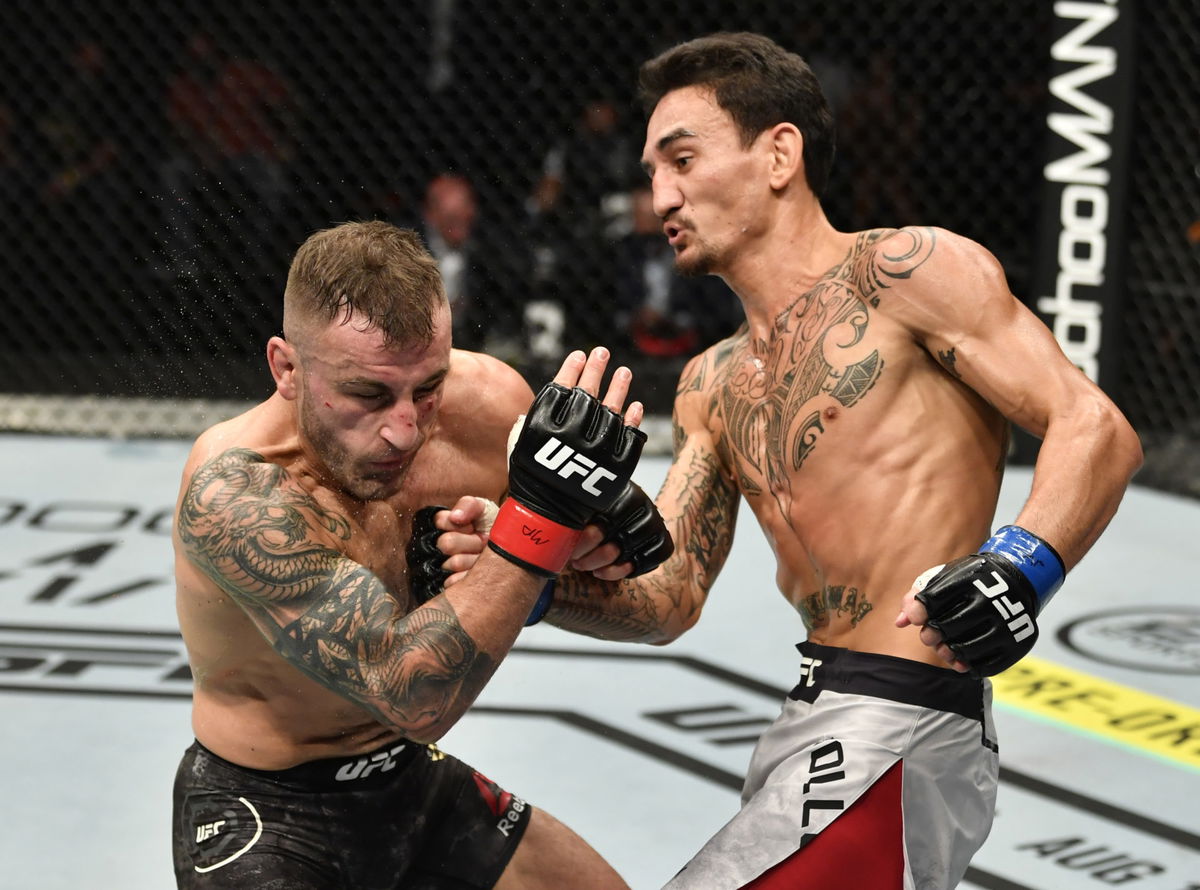 Following that, there were set for a rematch in the next year. This time around The Great bagged a split decision victory against his rival. However, the fans weren't convinced by his performance and questioned his champion status.
But today The Great displayed amazing strength in the co-main event of UFC 276. He successfully defended his gold with a dominant performance over Max Holloway, which has shut his naysayers.
With this win, he made the score 3-0 against the former champion Holloway. Now, the Australian has put an end to the Holloway story, as he stated in the press conference. Volkanovski is undefeated in the UFC and has dominated the featherweight divisions. Now, he will look for more challenges in the lightweight waters. It will be exciting to see how his move to the 155bs turns out.