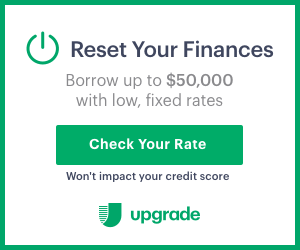 Hollywood insiders believe Amber Heard will have a hard time making a comeback following her trial with ex-husband Johnny Depp, a report has claimed.
Heard and Depp's six-week legal battle ended this week with a Virginia jury siding with the "Pirates of the Caribbean" star.
Following the trial, Heard faces uncertain career prospects, with an anonymous "high-placed" studio source telling Page Six that they think "it will be very hard for" the actress to overcome a tarnished reputation and make a comeback in Hollywood.
A Hollywood producer also pointed out that the actress was not a household name before she met Depp on the set of their movie "The Rum Diaries" in 2009 and began dating him in 2012. 
"Did Amber ever really work in Hollywood?" the unnamed producer told Page Six. "What else has she really been in other than the 'Aquaman' movie? I don't think she was ever really a hot ticket — Johnny made her interesting."
On Wednesday, the jury found that Heard had acted in malice when she wrote a 2018 Washington Post op-ed about surviving domestic abuse and awarded Depp more than $10 million in damages.
Heard also partially won her countersuit over comments made by Depp's former lawyer claiming that her abuse allegations were a hoax and was awarded $2 million in damages.
After the verdict, Depp released a statement via social media saying the jury "gave me my life back." A number of celebrities liked the post, including Zoe Saldana, Emma Roberts, Gemma Chan, Taika Waititi, Jennifer Aniston, Henry Golding, Riley Keough and LaKeith Stanfield, Page Six noted.
However, some people Heard once considered support have distanced themselves from her, including her former boyfriend Elon Musk, unnamed sources told the outlet. The SpaceX and Tesla CEO was listed as a potential witness for Heard for the trial but never testified.
In a witness statement, Jennifer Howell, a friend of Heard's younger sister Whitney Henriquez and her late mom Paige, said that Paige — who died in 2020, at age 63 — had told her that Musk was suing the actress over embryos they had created together.
"Paige told me that Amber said Elon was controlling, abusive and that she was in a legal battle with him over the rights to embryos they had created together. He wanted to destroy them, and Amber tried to keep them to have a baby," Howell claimed in the statement seen by Page Six.
Heard welcomed her daughter Oonagh Paige via surrogate last year. She has not publicly named the girl's father, but there is no evidence that it is Musk, according to the outlet.
Meanwhile, some industry insiders believe Depp's career could bounce back following the trial.
A former Walt Disney Studios executive recently told People that the actor could be asked to return to the "Pirates of the Caribbean" franchise and reprise his character, Captain Jack Sparrow, post-verdict.
"There is just too much potential box-office treasure for a beloved character deeply embedded in the Disney culture," the unnamed exec said. "With [producer] Jerry Bruckheimer riding high on the massive success of Tom Cruise in 'Top Gun: Maverick,' there is huge appetite for bringing back bankable Hollywood stars in massively popular franchises."
There are also rumors that Depp has received new projects, including a role in Tim Burton's "Beetlejuice 2," ExtraTV reported.