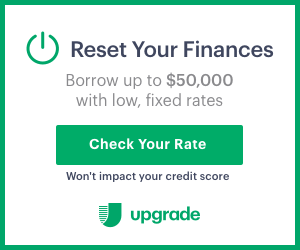 Arsenal said to be "confident" they will beat others to the transfer of Youri Tielemans from Leicester City. They need to be careful and not repeat the same mistake made last summer.
Belgium international Youri Tielemans has been trending since the end of the Premier League season and trending with the player is Arsenal Football Club. They have been keen to add quality in depth and have long been monitoring his situation at Leicester City.
Following the conclusion of the 2021/22 campaign the player is now in the final year of his contract with the Foxes and has expressed his desire to want to leave throughout the campaign; he denied multiple contract offers, making it crystal clear this would be his last season at the King Power.
Arsenal Feel They Are in the Driver's Seat
With the player unchanged on his decision to leave, Arsenal have now moved into the lead in the Tielemans' race. They have made him a priority summer addition and have reportedly been in contact with the player's entourage for weeks.
With all in play, Leicester's valuation of the midfielder is between €35m-€40m and are waiting for offers from the Gunners and other interested parties; a bid should follow in the coming weeks.
Arsenal's midfield priority as of now is Youri Tielemans. Arsenal has already made contact with the player's camp in recent weeks. Leicester want around €35m-€40m. Next week is important to understand if Arsenal will be willing to bid

[Via: @FabrizioRomano]
Mikel Arteta wants to make sure one or two injuries to the midfield doesn't hurt the Gunners as they did last season, interrupting a run that could have seen them in next season's Champions League. Competition is required for Thomas Partey and Sambi Lokonga, with the latter still young and has a lot to learn.
Youri Tielemans, on the other hand, is quite experienced and a Premier League gem at 25 years old. He has contributed a lot to Leicester City's recent success. His goal in the FA Cup Final in 2021 was worthy of a gold medal and goal of the tournament as well.
In his four seasons at the King Power, he has made 158 appearances, scored 18 goals and has 18 assists, something that could help improve on the 61 goals scored by the Gunners.
Arsenal are still interested in Youri Tielemans, plans have not changed. He's a target for the midfield – but it's not an imminent deal as negotiations will take some time. 🇧🇪 #AFC

Two other clubs are also in the race for Tielemans, he's gonna leave Leicester this summer.

— Fabrizio Romano (@FabrizioRomano) May 31, 2022
The Gunners Must Not Be Too Cocky in Negotiations
Last summer those at North London headquarters were just as confident of landing Youri Tielemans' teammate, James Maddison. He was their playmaker priority and thought they had the deal in the bag with Maddison "open to a Leceister exit" and wanting to join Arsenal.
A deal fell through because of the Foxes' stubbornness and strong resolute. They were unwilling to sell with European football to play and kept hold of the Englishman. Arsenal were lucky Martin Odegaard's fate played into their hands and they could sign the alternative to Maddison and a player they wanted before looking at him.
Arsenal have named their option two and three; Wolves' Ruben Neves and Juventus' Arthur Melo, who they have been linked with in the recent past.