Biden's executive order was enough of a "nothing-burger" (so far) that crypto prices responded with a relief rally that day. What else is going on in Washington, D.C. – and how are other governments approaching digital currencies and blockchain projects these days?
Senate Hearing on Crypto & Sanctions This Thursday
It seems that members of the U.S. Senate Banking Committee are having trouble "Understanding the Role of Digital Assets in Illicit Finance"… So, they're holding a hearing on the topic on Thursday morning.
The speaker will be Jonathan Levin, co-founder of Chainalysis, which publishes the Global Crypto Adoption Index and other fascinating macroeconomic reports. Levin's expertise on the topic has also recently been featured on CoinDesk's Money Reimagined podcast, where he promised: "There is unprecedented transparency available in understanding real time what flows are occurring in the entire cryptocurrency economy."
Speaking of transparency: The Economist ran a whole article today on "Why crypto is unlikely to be useful for sanctions-dodgers." As my colleague Tom Yeung of Moonshot Investor summed it up in a staff meeting this morning: "TLDR, the U.S. government has actually been more effective than most realize in making crypto exchanges collect personal information. That's fine for Ukrainian fundraising. Bad for Russian oligarchs or citizens trying to hide money."
We'll see if Jony Levin provides a similar take to senators on Thursday. Meanwhile, the European Parliament steps beyond hearings to a landmark vote today.
EU Removes Proof-of-Work Ban from Crypto Regulation
Since 2020, there's been legislation on the table that would see Europe crack down on Bitcoin (BTC-USD) and Ethereum (ETC-USD)…big time. The Markets in Crypto Assets (MiCA) bill "previously sought to establish a framework prohibiting crypto services from utilizing PoW-based cryptocurrencies like bitcoin and ether," effective 2025, as Blockworks reports.
But today, the EU Committee on Economic & Monetary Affairs voted down this proof-of-work ban. Instead, cryptos "shall be subject to minimum environmental sustainability standards," reports Blockworks.
Blockworks' source argues that this is just as bad…
But is it? Ethereum is already scrapping proof-of-work in its planned upgrades. Plus, the Bitcoin Mining Council – which represents 46% of the network – is moving towards renewable energy.
For Q4, the industry group reported that "the members of the BMC and participants in the survey are currently utilizing electricity with a 66.1% sustainable power mix."
What about the other miners? "Based on this data, it is estimated that the global mining industry's sustainable electricity mix had grown to approximately 58.5%, during Q4 2021," the BMC report goes on, "making it one of the most sustainable industries globally."
Cathie Wood's analysts, in their ARK Big Ideas for 2022, make a similar argument:
It's precisely because mining needs so much energy that "Bitcoin incentivizes new and more efficient forms of energy generation," says ARK. "Bitcoin mining can capture natural gas that otherwise would be vented or flared. Bitcoin mining can encourage investment in intermittent energy systems, increasing renewables share of energy provisioned to the grid."
Austin's Steve Adler Competes for the Title "Mayor of Crypto"
Remember all those tech workers heading to Austin, Texas? Why not make it the new capital of crypto? That's what Mayor Steve Adler seems to be going for.
Adler has just directed his City Manager, Spencer Cronk, to "support the creation and development of 46 blockchain technologies that benefit Austinites and city government." The laundry list in Adler's resolution includes smart contracts, cryptocurrencies, supply chain and notary solutions, and most every industry you can think of.
Austin is also looking into "what would be required for the city to accept a donation of Bitcoin or other cryptocurrency and possible ways for the city to use those funds to address public service needs as well as an analysis of the financial stability and security of cryptocurrency," as per the mayor's second resolution on Friday.
CityCoins on the Stacks (STX-USD) network might well be the most efficient option. Miami, another top rival to be capital of crypto, got its first $5 million worth of MiamiCoin in February, to help fund its Rental Assistance Program. AustinCoin is already in the works as well.
Meanwhile, the nation of Turkey might be open to adopting a memecoin as legal tender! Specifically, Shiba Inu (SHIB-USD). That's right: one of the many clones of Dogecoin (DOGE-USD).
These "pupcoins" have rabid fan bases – and Shiba Inu Türkiye managed to get a meeting with Turkey's Minister of Economy, Mustafa Elitaş, last week! As the Turkish lira continues to struggle, SHIB, BTC, and Tether (USDT-USD) are all gaining popularity among Turks.
Credit Suisse: "Money" Will Never Be The Same Again
Ultimately, "'money' will never be the same again…and Bitcoin (if it still exists then) will probably benefit from all this."
That's the conclusion of economist Zoltan Pozsar, who came to Credit Suisse from the U.S. Treasury Department. It's not so much that he's a bitcoin maximalist; it's more that we're headed for "a new world monetary order that will ultimately weaken the current dollar-based system," as CoinDesk put it, triggered by the current commodity crisis.
Columnist George Kaloudis did a great explainer yesterday of Credit Suisse's note, the historical context, and what it could mean for crypto.
With smaller currencies in turmoil – and countries like Russia cut off from larger currencies – "there may be a sharper focus on outside money, like gold and other commodities, as countries boost their reserves. Or they may turn to bitcoin," Kaloudis writes.
Time will tell… And here in The New Digital World and our other InvestorPlace publications, we'll be sure to keep you informed.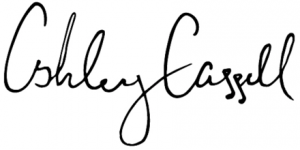 Ashley Cassell
Contributing Editor, The New Digital World