Only Monday Night Football remains on the 2021 NFL Week 2 slate, so most fantasy football managers will now be turning their gaze to Week 3 to try to gain an advantage in their fantasy leagues.
It's important not to overreact to individual stat lines. For example, some players scored two touchdowns this week yet probably won't do that again this season, while other players saw the field for most of their team's snaps but couldn't quite make it to the end zone.
Remember: chase the usage, not the box score.
The following are my 10 biggest takeaways from Week 2. For a more detailed 32-team view of the week, including snap counts, check out the Complete Week 2 Fantasy Football Recap.
Andy Dalton hurt his leg on a non-contact play, leading to the rookie taking over for the rest of the game. Ideally, Fields would have won the job rather than being forced into it, though. He has top-eight fantasy potential now that he is QB1. He ran the ball 10 times and should have more yards with that many carries in future weeks. He is on a roster in only half of ESPN leagues, so he could be a top waiver-wire target if available.
2. MONITOR THE 49ERS' BACKFIELD FOR INJURIES
The 49ers started the game similar to how they ended Week 2: with Elijah Mitchell as the primary first- and second-down back and JaMycal Hasty as the primary third-down back. Mitchell suffered a shoulder injury but returned to the game, while Hasty suffered an ankle injury.
Trey Sermon was active for the game — unlike last week — but he didn't see any playing time until Mitchell left the game. He suffered a head injury on his first snap while also fumbling. Mitchell is the most likely to be healthy next week, and this is still his job, so he should be a safe start. It's possible the 49ers activate Kerryon Johnson to take over the third-down role if Hasty's injury is serious. That still shouldn't be a concern for Mitchell fantasy managers.
Pollard was the Cowboys' highest-scoring fantasy running back for the second straight week. In Week 1, he achieved this because Ezekiel Elliott didn't play well. This week, he was a significant part of the offense with 16 touches and over 100 yards rushing. If anything, their snaps will get closer to 50/50 based on how well he is currently playing.
Pollard is a borderline flex play if he continues to see anything close to this usage, and at the very least, he needs to be on rosters — even in smaller leagues.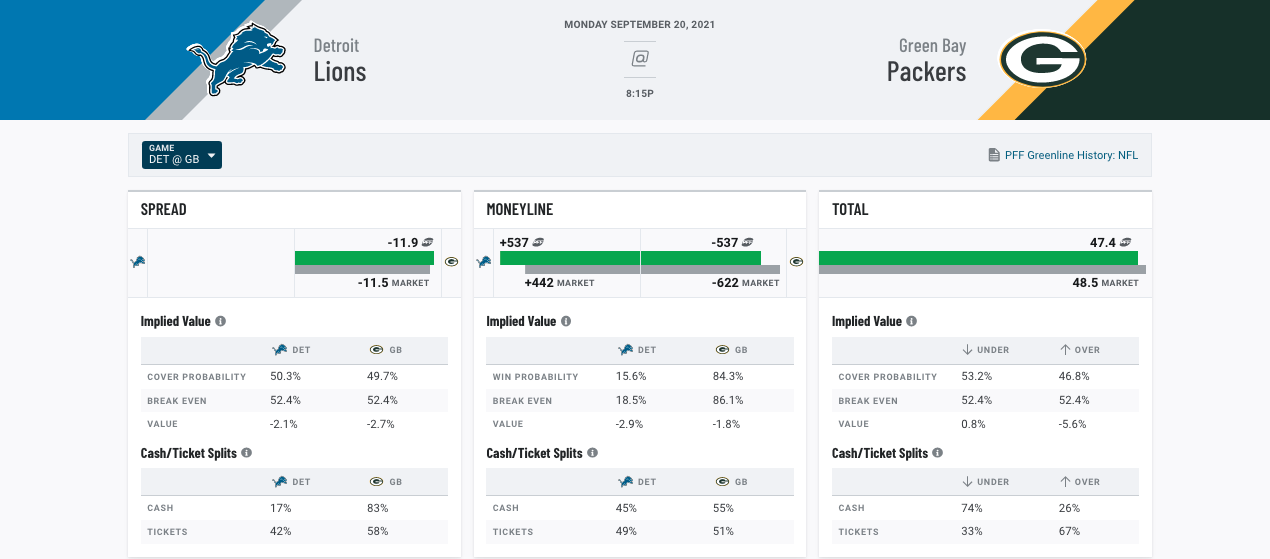 Ekeler had a solid game and racked up over 100 yards but didn't score a touchdown. He has the potential to be one of the top few running backs this season, based on how the Chargers have used him. He received all of the goal-line carries in the first week and ran in a two-point conversion Sunday.
It was concerning when he wasn't targeted last week, but he did see nine in his Week 2 game. He is one of the few backs this season who has a high snap share, a high target share and takes the goal-line carries.
The second-year receiver was a surprise backup last week but returned to the starting lineup for Week 2. He played roughly two-thirds of the snaps, with Trent Sherfield playing the other third.
Aiyuk is not necessarily a buy-low candidate because Sherfield has earned a chance to play, and he could continue to see some of the playing time going forward. Both Aiyuk and Sherfield were held to one catch each.
Williams is in a contract year and has made his case for that new contract through two weeks. He led the team in targets with 10 and had the best statistical day among the Chargers receivers with seven catches for 91 yards and a touchdown. He has been one of the biggest beneficiaries of the Chargers' improved offensive line, as Justin Herbert's had more time to pass and find his wide receivers. He should be in fantasy starting lineups going forward.
He caught a 61-yard touchdown pass in the fourth quarter to help secure a Raiders victory. That helped his numbers for the game look good, but that doesn't necessarily mean he will have fantasy value going forward. He was still off the field for a significant number of pass plays, just like last week.
The Raiders also spread the ball around. Ruggs will have a few more huge catches this season, but it will be random when they happen. He is unlikely to be someone you want in starting lineups, so now is the time to trade him.
The rookie receiver had a highlight 77-yard touchdown pass where he was as open as you'll find a wide receiver. He also led the team in targets (8), receptions (7) and receiving yards (114) while taking some snaps away from Christian Kirk. It's too early to trust him in starting lineups until he's more consistently in the Cardinals' own starting lineup, but Arizona clearly likes getting him the ball. He should only see more playing time as the season goes on.

The future Hall of Famer scored two touchdowns for the third straight game and has been one of the best late-round fantasy draft picks of the season to date. There is concern he won't be able to keep this up after some of the backup tight ends started taking some of the pass routes, as it will make it harder for him to have to stay this consistent. He only ran a route on 25 of the Buccaneers' 40 pass plays after playing nearly every snap a week ago. His value won't be higher, so it could be a good time to try trading for Darren Waller or George Kittle after both had relatively quiet days.
Goedert was started in over half of ESPN leagues, but it's probably time to stop viewing him as a viable starting fantasy tight end. He ran a route on less than half of the Eagles' pass plays. He wasn't a reliable starter last season once Jalen Hurts became the quarterback, and it's unlikely that changes this season unless Zach Ertz were to miss extensive time. He caught both of his targets on Sunday.