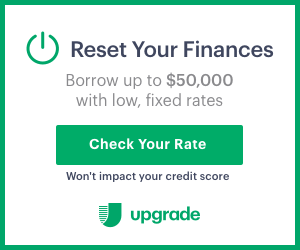 Johnny Depp recruited his legal consultant after spotting her on a Netflix series. Depp selected Kathleen Zellner, an American lawyer who appeared in the Netflix series 'Making a Murderer', as a legal consultant because he watched her on the show and remembered her stating that she was "the last person someone would hire if they were guilty."

According to Radio Times, the show "tells the real story of the case of Steven Avery, who was charged and then convicted for the murder of photographer Teresa Halbach, alongside his nephew Brendan Dassey, just a few years after being released from prison for a wrongful sexual assault conviction." Steven Avery, the subject of the Netflix series 'Making a Murderer' which premiered in 2015, is among lawyer Zellner's long list of clients. Avery spent 18 years of a 32-year term in jail before being exonerated and freed in 2003 due to DNA testing. He was accused of a different homicide two years later. According to SportsKeeda, Kathleen Zellner is well-known for her work on behalf of those who have been wrongfully convicted. She was the second of seven children born in Midland, Texas. Her father Owen Thomas was a geologist, and her mother Winifred was a chemist who subsequently became a nurse.
Zellner and her family relocated to Bartlesville, Oklahoma, when she was nine years old. She studied at Marquette University in Wisconsin and the University of Missouri as a scholar before earning a Bachelor of Arts degree from Concordia University in Montreal, Canada. Kathleen Zellner received her Doctor of Jurisprudence from Northern Illinois University College of Law in 1991, where she served as the editor-in-chief of the Law Review and interned for 2nd District Illinois Appellate Court justice George W Lindberg.
Following the verdict, Zellner spoke to the Law & Crime Network. "He called me and left a voicemail at my office. I didn't really believe that it was Johnny Depp at all, but it sounded like him and he left the phone number and just said he wanted to talk to me," she said.
She further continued, "It was indicative to me of the fact that he was innocent, because he said, 'I saw on Making a Murderer, where you said that you'd be the last person someone would hire if they were guilty because you would find out about it," adding, "And I was very struck with that that that's what motivated him to contact me."
She further added, in relation to the case in particular, "I think that the jury absolutely reached the right verdict."
 
"I think it's hugely vindicating and exonerating for Johnny. It's something he's really had to deal with, particularly since the UK verdict. I think it's a great victory," she said. "It reassures me how well juries work and why we can trust jurors to come to the right decision. I think the case boiled down to a contest of credibility," Zellner further said.
"I'm so happy for him. He's been reborn," she added. The "forensic evidence", according to Zellner, is the reason Heard lost the case. "It failed on the forensic evidence, those beating and abuse she described did not happen," she added.
"I've been doing criminal cases for over thirty years and the forensic evidence simply wasn't there. She just did not suffer those injuries," Zellner said. The 'Pirates of the Caribbean' star demonstrated that his ex-wife Amber Heard's 2018 piece was defamatory and was given $15 million by a jury, which Judge Penny Azcarate later reduced to $10.35 million. In a separate judgment, Heard was given $2 million in damages made by the actor's ex-lawyer husband Adam Waldman, who called her abuse accusations a "hoax".