"Oh my God, I have literally invested everything in this court case," said Victoria Wilson, going some way to explaining why she was spending her bank holiday on a Gateshead hotel forecourt hoping for a glimpse of Johnny Depp.
"All my friends think I'm such a loser for being so obsessed. I can't believe he's here. It's history isn't it?"
Wilson, 34, not alone in being surprised that Depp was on Tyneside to hear the news that he had won his acrimonious court battle with his ex-wife Amber Heard. It felt like the whole of Tyneside was surprised.
On Wednesday night, 30 minutes before the jury's decision was announced, Depp was in a Newcastle pub enjoying fish and chips and drinks with old buddy Jeff Beck and new buddy Sam Fender.
By Thursday morning it got round that Depp was staying at the Hilton in Gateshead which encouraged about 50 fans to congregate outside the hotel, hopeful of an autograph, picture or at the very least just a glimpse.
Wilson, 34, had travelled up from Bishop Auckland, just over 20 miles away, to see her hero. "I just grew up with Johnny Depp. He is just cool isn't he. I've been a fan of him and his films since childhood."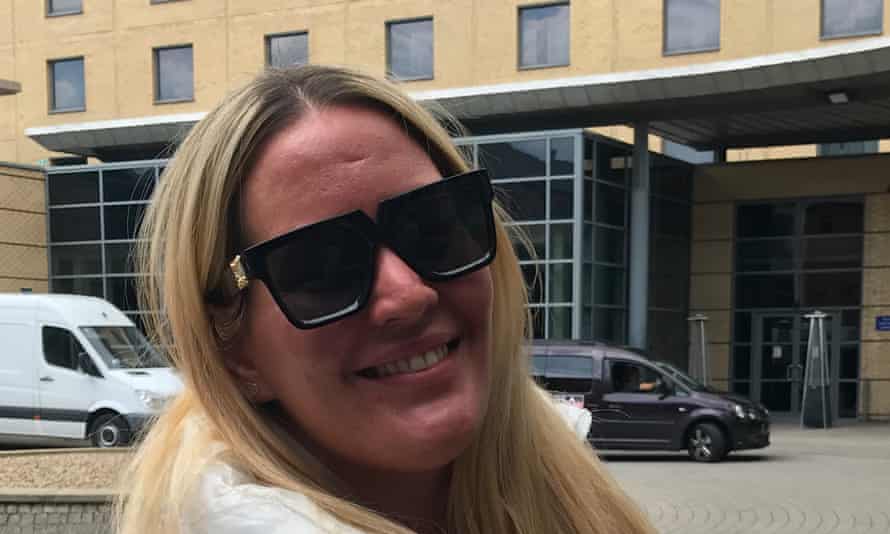 She has devoured every minute of the court hearings, knows all the names of the lawyers and it is pretty clear she is on Depp's side.
As were Nicole Allen, 21, who works for Parcelforce, and Chloe Hastings, 22, a waitress. Allen had persuaded her father to drive them from Nottingham in the hope of seeing Depp in the flesh.
Hastings said she was hooked on Depp since she saw Tim Burton's Corpse Bride – "It's my comfort movie. The thing about him is that he looks like a big scary guy but he's actually really sweet and kind. He is a nice guy."
The pair had been following the case via TikTok and nothing said in the proceedings would persuade them that Depp was anything but a nice guy.
That fan devotion is replicated across the world. After the case it was said that TikToks with the hashtag JusticeforJohnny or similar were watched 19.8bn times while JusticeforAmberHeard videos were watched 81m times.
Not all the Gateshead crowd were Depp superfans. Emma Paget, a dog walker from Washington, Tyne and Wear, had been planning to use the hotel swimming pool.
"I asked why are you all waiting and they said 'Johnny Depp's here' so I decided 'I won't go swimming, I'll wait'." The bigger question was whether Depp was even in the Hilton.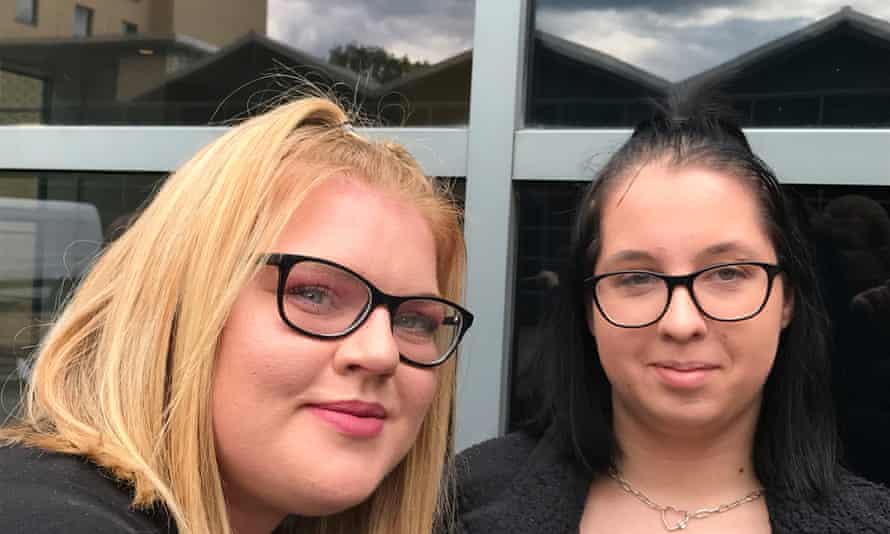 Advertisement
By mid afternoon a larger crowd of about 200 people was gathered outside the Malmaison hotel on the other side of the Tyne amid a rumour that Depp was there.
What that was based on was not entirely clear and there was little sign of him being at the hotel.
It got to the stage that guests in the hotel were filming the people gathered outside the hotel filming the guests in the hotel, none of whom appeared to be Depp.
What was certain was that Depp was appearing on stage at the Sage in Gateshead with Beck on Thursday evening. It follows his appearances with the musician at the Royal Albert Hall in London and Sheffield City Hall. Next on the tour will be now not secret appearances in Glasgow, Manchester, Birmingham and York.
It was also certain that Depp was in the Bridge Tavern, Newcastle, on Wednesday night, as seen by a number of witnesses including Gary Spedding, a rugby player from North Shields, who was having a quick drink with a friend when he went upstairs to use the toilet and spied Depp in a closed-off corner about to leave.
It was about 30 minutes before the US court was due to give its judgment in his defamation case against Heard.
"I said hello, shook his hand and said 'good luck'," Spedding said. "He took the time to acknowledge me and look at me even though his security wanted him out of there. He was very gracious and his manner was quite calm. He seemed quite humble and straightforward.
"He couldn't stop for a photograph because his security were worried about him getting mobbed so he was straight out, more or less.
"He seemed to be relaxed and relatively happy. There were people saying hello to him and wishing him well." The actor was said to have drank a bottle of Newcastle Brown Ale with his fish and chips in the pub.