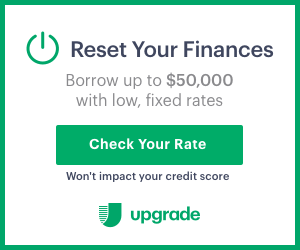 These days, there are two main ways athletes can onboard the UFC roster.
The first and most frequent way is to earn your UFC paperwork on Dana White's Contender Series. The second recurrent option is to take a short-notice fight when someone falls out of a scheduled bout.
While the rule is not hard-and-fast, individual regular-notice signings are unusual. That's why a recent signing spree of over a half-dozen athletes to the women's divisions over the past couple of weeks is even more obtuse.
Scroll below to learn about the six new women athletes added to the UFC roster by matchmaker Mick Maynard.
Chelsea Chandler
Record: 4-1
Age: 28
Weight class: Featherweight
Debut fight: Oct. 1 vs. Leah Letson (5-2 MMA, 1-1 UFC)
Chelsea Chandler enters the UFC with only five fights, but rides the momentum of a four-fight winning streak. All of her professional appearances pre-UFC came under the Invicta banner, including two finishes.
Emily Ducote
Record: 11-6
Age: 28
Weight class: Strawweight
Debut fight: July 16 vs. Jessica Penne (14-5 MMA, 3-3 UFC)
The Invicta FC strawweight titleholder prior to her UFC signing, Emily Ducote has come a long way since she competed eight times for Bellator from 2016-18. Part of the upswing in victories is due to her drop to strawweight. Since her Bellator departure, Ducote has gone 5-1 at 115 pounds, including a Knockout of the Year candidate against former UFC fighter Danielle Taylor in 2020.
Yazmin Jauregui
Record: 8-0
Age: 23
Weight class: Strawweight
Debut fight: Aug. 13 vs. Istela Nunes (6-3 MMA, 0-2 UFC)
One of the most highly-touted female prospects in MMA today, Yazmin Jauregui has looked destructive thus far as a professional – particularly in her most recent fight, a starching TKO of Claire Lopez under the Combate Global banner.
"I really want to fight in the UFC. I love this sport and I work hard to be the best," Jauregui told MMA Junkie in August. "I want to show it in the UFC's octagon. … I can win the first (women's title for a Mexican). I can win a championship, with dedication and hard work I am sure it is possible."
Tainara Lisboa
Record: 5-2
Age: 31
Weight class: Bantamweight
Debut fight: TBA
A world champion in muay Thai, Tainara Lisboa enters the UFC having only competed seven times since her professional MMA debut in 2016. Despite a 2-2 start to her professional tenure, Lisboa won her next three – a streak she enters the UFC with. All five of her victories have come inside the distance.
Lisboa's signing was first reported by MMA Fighting.
Melissa Martinez
Record: 7-0
Age: 24
Weight class: Strawweight
Debut fight: Sept. 10 vs. Hannah Cifers (10-7 MMA, 2-5 UFC)
Nicknamed "Super Melly", Melissa Martinez was a staple of Combate Global prior to her UFC debut. Nearing nearly three years of inactivity, Martinez finally takes a big step up to the world's most prominent promotion as she looks to pick up her eighth win and sixth stoppage.
Martinez's signing was first reported by MMA reporter Lichald Scott.
Ailin Perez
Record: 7-1
Age: 27
Weight class: Featherweight
Debut fight: Sept. 3 vs. Zarah Fairn (6-4 MMA, 0-2 UFC)
A native of Argentina, Ailin Perez has made her country proud over the span of her eight-fight professional MMA career to date. She competed most recently for the Samurai Fight House promotion and won back-to-back fights prior to her UFC signing. Five of her seven wins have come inside the distance.
Lucie Pudilova
Record: 13-7
Age: 27
Weight class: Bantamweight
Debut fight: TBA
Lucie Pudilova fought in the UFC seven times from March 2017 to January 2020. In her promotional debut against Lina Lansberg, Pudilova became the first Czech woman to compete in UFC history. Now back on the roster, her competition between UFC stints took place in OKTAGON, the leading Czech regional promotion. She went 5-1 with five decision victories and a loss to former UFC fighter Talita Bernardo.