[ad_1]

As the dust was settling on the Reds' two goal victory in the first leg of the Champions League semi-final against Villarreal, news started to filter through that Jürgen Klopp was discussing the possibility of a new extension to his contract that was due to run out in 2024.
Hours later, and the deal was done. In the blink of an eye Liverpool's manager had agreed to extend until 2026. Trevor and Jan discussed this on the latest edition of Molby on the Spot.
The first point was the huge appeal he has in the transfer market, alongside the more traditional aspects of the club.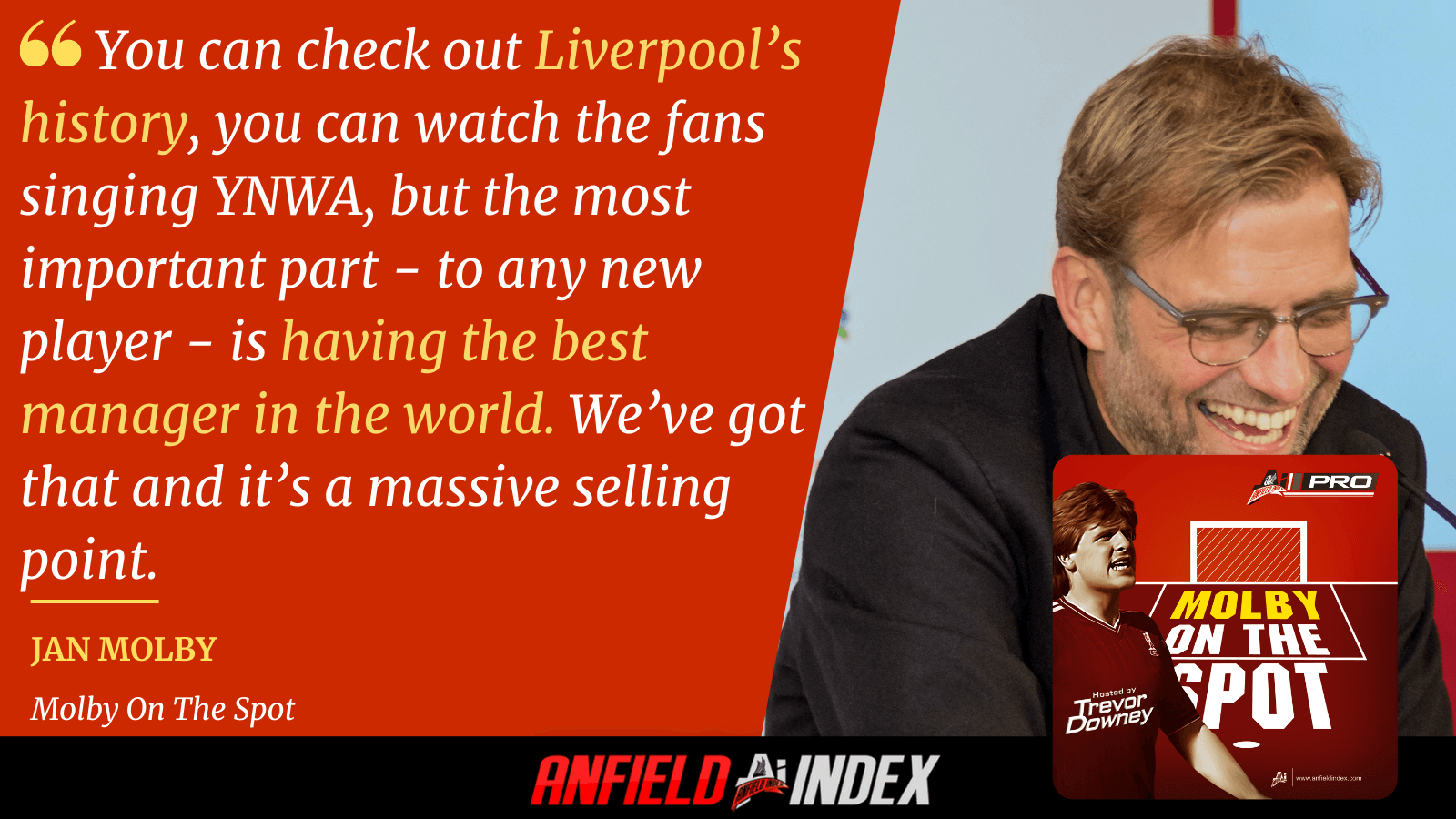 Next up was Trevor, and his focus was on the journey this current team will be going on, with large parts of it likely to change by the time Klopp's new deal runs out.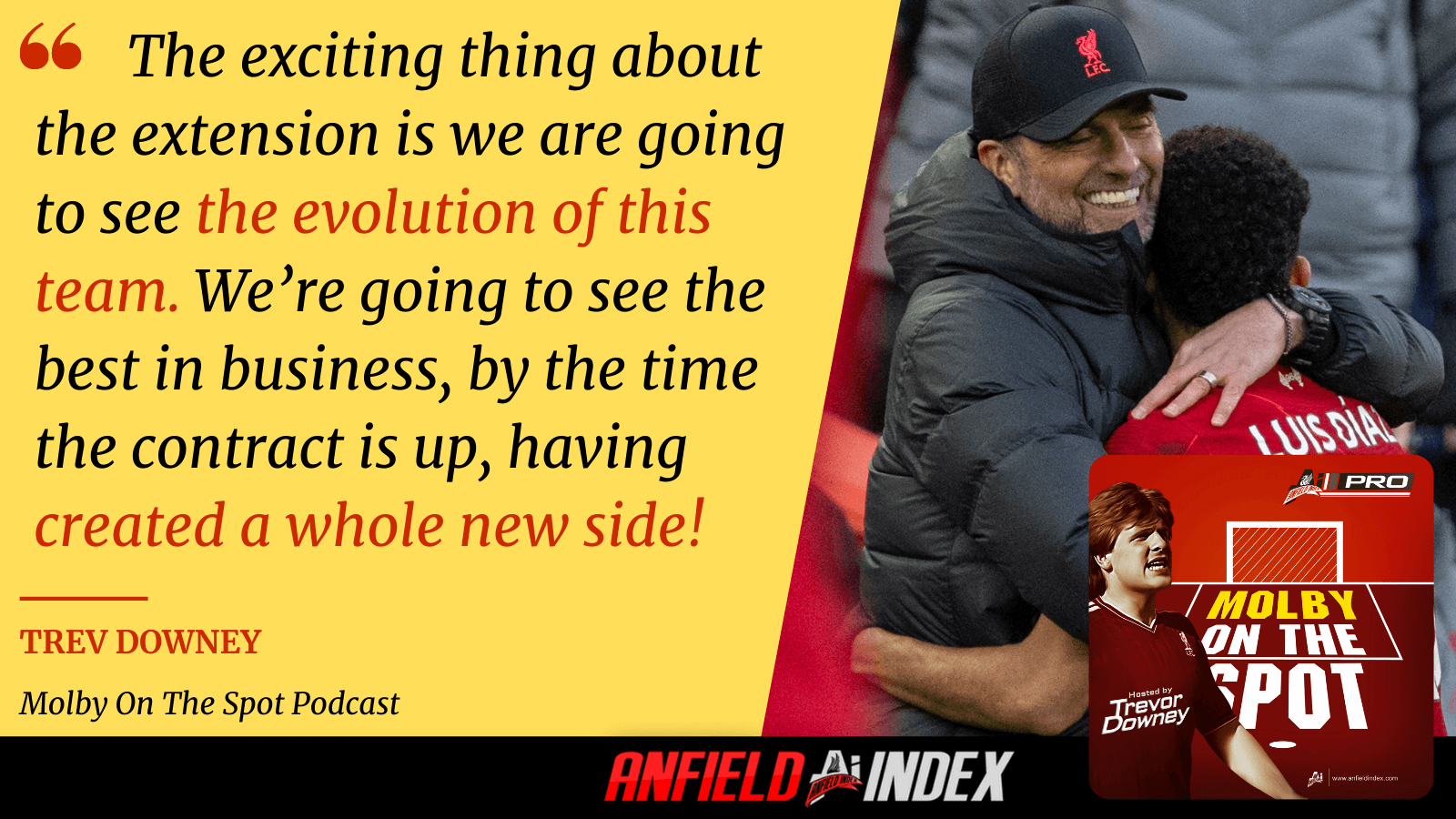 Comparing the current boss to the the Reds' legends of old was Jan's next topic, and how – maybe – Klopp might want to match some of the trophy hauls collected by past Liverpool managers.
There's managers in the history of the club that Klopp probably thinks he doesn't quite match up to, at this moment, and he's decided to give it a go to get to that level.
Finally, and perhaps understandably considering this is likely to be Klopp's final deal with the club, the question moved onto who might replace the manager. Especially considering all his coaching staff agreed to extend their deals as well. Of course, Pep Ljinders was the main candidate of those currently at the Anfield.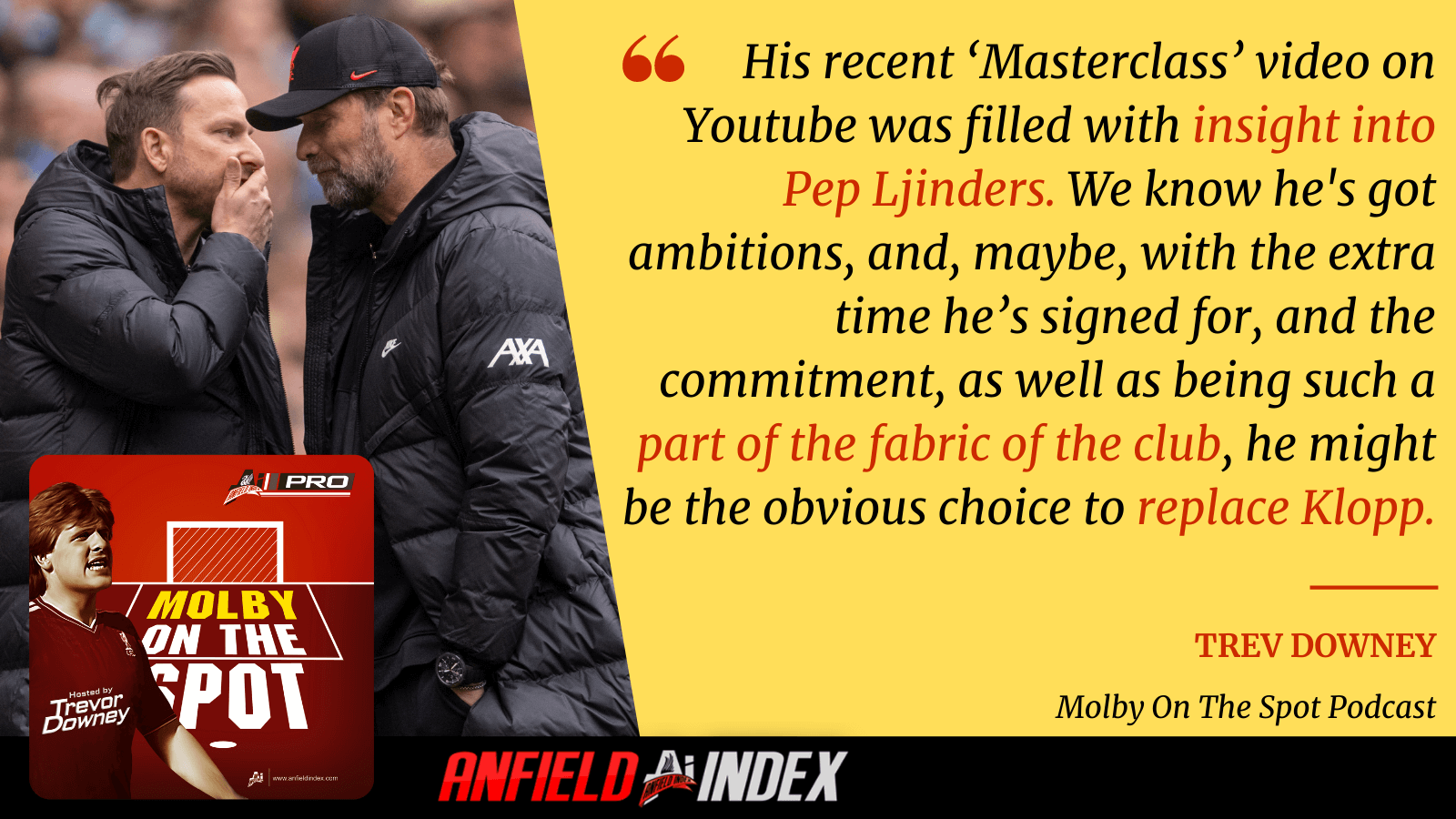 If you want to listen to the Molby on the Spot podcast without any adverts, you can by subscribing to AI PRO here and also joining the Discord channel where all the best shows are recorded. You can also listen to the latest episode on the embedded player below. And follow Trevor here, and Jan here.


[ad_2]